References
Together with our customers, we create offices equipped for the future. Offices that are optimized and adapted to actual needs, which not only results in a more satisfied staff but also better effect in the business as a who.
Spotify
Challenge
Spotify reached out to Cresnia to negotiate a contract for a state-of-the-art project of 50,000 sqm, at Urban Escape in central Stockholm. Several other interested parties negotiated with AMF to lease parts of the area.
Result
Cresnia put together a joint transaction team of real estate specialists to ensure all parts of the upcoming lease negotiation. This resulted in Spotify being able to secure a new agreement with AMF in the record time - only 3 weeks of negotiations.
✕
Bukowskis
Challenge
The auction market, like retail in general, has been undergoing massive changes - with digital channels increasing at the expense of traditional viewings and club auctions. At the time, Bukowskis premises were not adapted for the new business model at all. The premises and display areas on Arsenalsgatan in central Stockholm were costly and inefficient and the distribution premises in Västberga were considered too small for the upcoming digital era.
Result
Cresnias negotiated with the property owner SEB Trygg Liv to reduce the areas, while also extending the agreement in exchange for an investment for the next five years. We also made a thorough analysis of the premises use in Västberga and came to the conclusion that it was large enough to meet Bukowskis future needs. The total cost of rent was reduced and Cresnia also managed to upgrade both premises to a new tailored standard.
✕
TeliaSonera
Challenge
Reduce Telias rental cost despite the fact that they could not move from the premises.
Result
Cresnia renegotiated Telias agreements on all their technology premises throughout Sweden. The result of the negotiations was that the company managed to save an average of 15% on 220 premises.
✕
PTS
Challenge
The Swedish Post and Telecom Authorityn (PTS) reached out to Cresnia as they found themselves stuck in their current negotiation. The discussions had been going on for a very long time and PTS wanted to move to the premises for which the negotiations had been put to a stop.
Result
Cresnia picked up the negotiations and managed to save an addition 20% on the annual rent for PTS
✕
Konkurrensverket
Challenge
Konkurrensverkets old lease was about to expire and the company wanted to move locations.
Result
Cresnia supported Konkurrensverket with: A business analysis, identifying specific requirements for the new premises, site selection in central Stockholm, evaluation of location and contract negotiations with the landlord.
✕
Sick Sensor Intelligence
Challenge
SICK had conducted its operations in premises that were not perfectly adapted to the new way of working with quick and clear communication between teams and employees. The property owner could not meet SICK's requirements, despite promises of renovations and additional areas.
Result
Cresnia negotiated in parallel under a so-called "Stay or Go" process to find other solutions in the local area. The result was a top quality adapted premises, ready to move into in Q1 2019.
✕
Collectum
Challenge
Collectum reached out to Cresnia when they wanted to renegotiate their existing lease. The challenge was to find an agreement with a property owner who, at the time, was not willing to negotiate.
Result
The project was carried out with great passion and new opportunities were raised. The result was that Collectum chose to move to new premises and by doing so, reduced their rental cost during the rental period by 24%
✕
Verified
Verified was terminated for higher rent by the landlord. Cresnia assisted Verified in reviewing the conditional termination from the property owner. The result was a limitation of the rent increase as well as identification and correction of incorrectly charged invoices from the landlord. "With a professional approach and a focus on the tenant, CRESNIA helped us to find our way through the jungle of rental law regulations." - Roderick Martin, Verified
✕
Subway
Challenge
Subway lost their lease as the landlord decided to increase their rent.
Result
Cresnia helped Subway getting a saving of 20% on their rent, while also making sure they got improved legal terms and conditions.
✕
Motivation
Challenge
Cresnia came in contact with Motivation after they wrongfully got their lease taken away from them. According to the landlord's notice of termination, Motivation would be forced to vacate its premises by the end of the lease term.
Result
Cresnia helped Motivation with all negotiations and by the end they finally received compensation from the landlord for the costs that their move had entailed.
✕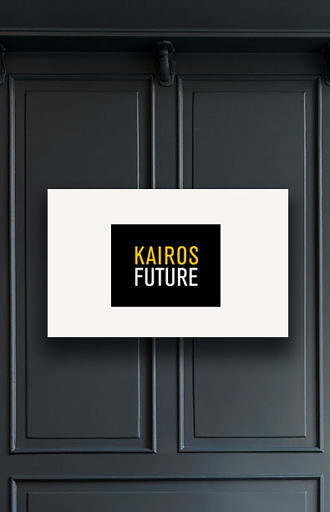 Kairos Future
Challenge
The top consultants within futuristic research and seminar activities in Sweden was looking for new premises. They had two very important requirements to guide the process, a nice view and a ceiling height of at least 3.30m.
Result
Cresnia spent 6 years searching for, and negotiating around, new premises until we finally found a space that lived up to all of their requirements. Kairos Future office was perfect and even got nominated for "Sweden's most beautiful office 2018".
✕
But don't just take our words for it
Do you want to increase the value of your workspace?
Let our strategists reach out to you and make sure your business is equipped for the future.